Welcome to Douglas Lake Vacations.
We offer Douglas Lake cabin rentals with private docks in season (and a few that are year-round),
loading ramps either onsite or nearby and lots of amenities.
Sweet Briar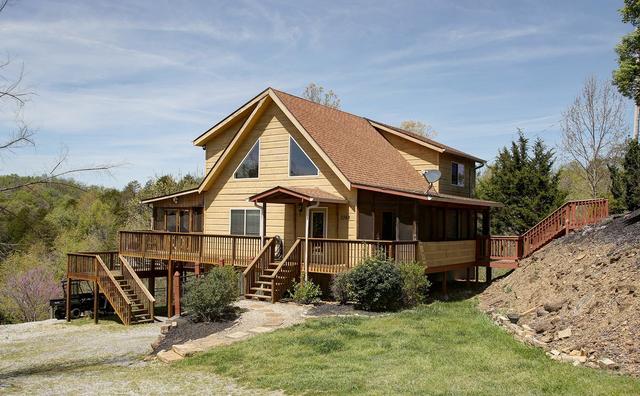 3 Bedrooms | 4 Bathrooms | Sleeps 8
More Details
Good Times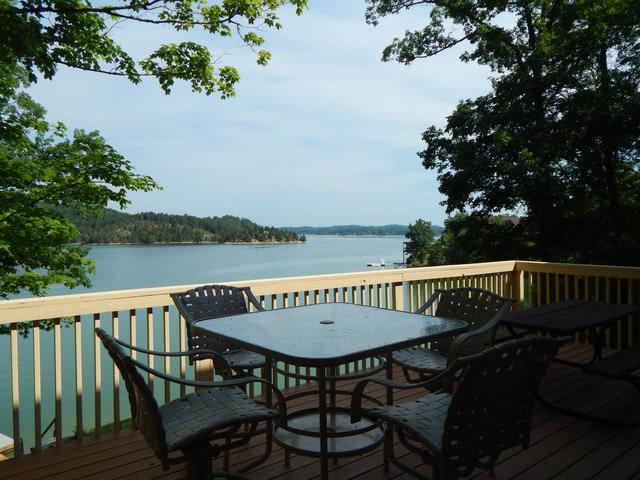 4 Bedrooms | 3 Bathrooms | Sleeps 10
More Details
Sunset Cove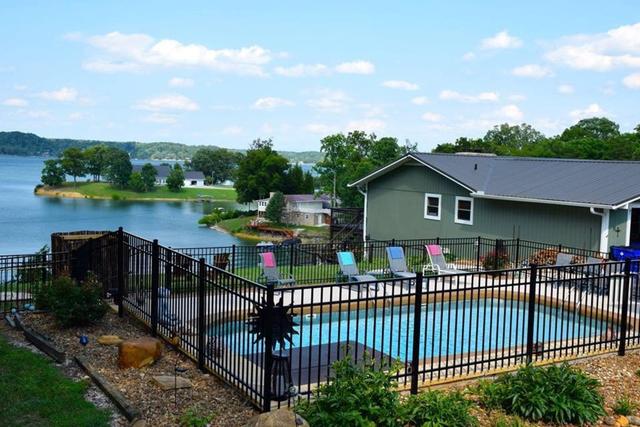 4 Bedrooms | 4 Bathrooms | Sleeps 10
More Details
No rentals available that matched your search criteria.
Pets are required to be 25 lbs. or less. Picture of pet is required.
Are you considering a Smokies Vacation, but are unsure of crowds?
Our luxury lakefront homes could be the getaway you seek. Choose a cabin on the lake to spend quality time with your loved ones. Avoid crowded restaurants by cooking in the beautiful kitchens in our homes. Prepare your family favorites in a beautiful new surrounding. Talk about family games, our homes have board games, pool tables and more. Why not bring your own favorite games? The lake is a perfect getaway opportunity with the expansive Great Smoky Mountains just minutes from your vacation rental. It's a great time to Get Outdoors!
Douglas Lake Vacations always takes great pride in excellent cleaning standards. At this time we are even more diligent in working within CDC Standards to increase disinfectant using approved products in all areas with special emphaisis on remote controls, countertops, appliance handles, door knobs, and other areas to put your mind at rest. If your family can benefit from a change of scenery and a peaceful getaway, we can help you select the perfect home.
If we can answer your questions, or help you reserve a cabin , contact us at: 800-599-2517 or email us at douglaslakevacations@gmail.com.
Our Douglas Lake cabins all have private lake frontage and are all privately owned and maintained. We offer 2-5 bedroom cabins – some have hot tubs, jetted tubs, pool tables, paddle boats and more. Our lakefront cabins offer peace and tranquility with lake and mountain views that are unsurpassed.
Douglas Lake is located in the foothills of the Great Smoky Mountains National Park and is approximately 45,000 acres of recreational lake with over 550 miles of shoreline. Boating, fishing, skiing, tubing, lounging by the lake in a hammock or walking the shoreline are just some of the fun things to do on Douglas Lake!
We stayed at the Sweet Briar cabin for a family reunion. The house was immaculate and spacious, and the pontoon boat was brand new. A great lake trip for all ages! The management was also very helpful and responsive to our needs. We'll definitely use Douglas Lake Vacations next time. - Rosemary Boersma

"My forever getaway!!" - Dori Lacrosse

"Great place on the lake. Perfect for 6 dudes to chill on a long, ManTrip weekend. It's quiet, has great kitchen, lots of beds and the wrap around deck is awesome. Loved waking up and having a tea on it each morning." - trauterNJ

"The property was awesome! The house is beautiful, spacious, and has plenty do to in and around it. We had Avery relaxing stay, and couldn't have asked for any more ameneties!" - Billy M.

"Cabin was very clean, which is huge for me. Kitchen is well equipped & there is plenty of space for families! Basement is a great space for kids. Stairs to the lake are steep but so worth it because the lake is awesome & pretty private! Really enjoyed our stay!" - Jen E.

"We LOVED our stay at Quiet Cove. With 3 small children (all under 6) the slope into the water was perfect for them to play in with buckets and toys. We loved the great room downstairs to relax and play games. The big laundry area was nice to have also. We rented a boat and the dock was great and lake was beautiful to ride around on. We fished off the dock every day and caught a lot of sunfish. We would definitely go back again." - Tina K

"This was our first visit to Douglas Lake. We truly enjoyed the home and lake. The photos do not do it justice. The home is beautiful and exceeded our expectations. The lake is just as beautiful and has lots of coves for swimming or fishing. My kids absolutely loved swimming at dock by house. Manager of property was great to work with, answered any questions we had." - C. T.

"We loved having a rolling slope down to a boat dock right in the backyard.. So nice to come & go as you please by boat. We also had a great time with our kayaks there. Nice gas grill for enjoying dinner by waterfront. It was also nice we were able to take our small dog with us. We enjoyed relaxing in the adirondack chairs out back enjoying the view. It truly is quiet at Quiet Cove! Very peaceful & relaxing." - Cindy E.

"As a family of 6 wanting a good place on the waterfront we found Quiet Cove to be just right... Access to our boat at the dock provided was really easy... just down 100 feet from the house. Very clean and nice rooms, well-maintained inside and out, and well-appointed kitchen. Kids loved the spiral staircase to the downstairs. Less than 10 minutes drive to Dandridge, a cool little town. Highly recommended by all of us. The manager, Melissa, was super responsive and helpful, making things quite smooth. Give it a try! We would stay again." - Joette B.

"Calm place to enjoy time with the family Great fishing and fun outdoors clean house Close enough to attactions you can still do some fun site seeing if you want Just go stay you won't regret it" - Jim B

"The cabin was perfect! Our group came in on motorcycle and had three couples - each couple had their own room which was great. We cooked each night - the kitchen had most everything you would need. We played corn hole and had a blast!" - A guest from Jasper, GA.

"Remote, yet modern. Convenient, yet secluded. Lots of room for our family! Would love to return." - Peter C.

"The property was clean and had all the amenities a couple or family could ever need. Amenities included a full kitchen, washer/dryer, great bathrooms, hot tub, wrap around porch, in home entertainment, and plenty of room. Spacious 3 bedroom with tons of entertainment area both inside and outside. Beautiful views surrounding the cabin. Hosts have done a great job of preparing the cabin and ensuring that you have everything you need. We are already making plans for our next visit." - Misha B.

"We stayed at this house and had a great family vacation. We spent several days hiking in the National Park and enjoyed coming back to the house to relax in the hot tub. The house was very clean and had a large assortment of dishes for making large family meals. Our kids had a great time playing foosball and exploring the property. We enjoyed staying at the house so much that we've already made plans to come back this summer. I highly recommend this house for anyone looking for a vacation rental in the area." - Julie C.

"We rented the lake house to spend time with my daughter and her family. This was a fantastic place to enjoy the outdoors and relax with my grandkids. It far exceeded my expectations. The house interior was beautiful and looked like it had been newly remodeled. The accommodations were homey and very comfortable. The beds and linens were of good quality and everything looked clean and fresh. We found so many extras to make our stay relaxing and enjoyable such as a hot tub and a wrap-around porch to take in the beautiful view of the lake and surrounding mountains. For outdoor activities, we loved the hiking and the lake and dock area was a big attraction. Inside the house my grandkids loved to play with the arcade table and foosball table. There was even a TV in every bedroom. Everyone had a wonderful time and I will definitely stay there again." - Cindy V.

"We arrived here in late December 2016. The house is a beautiful cabin home that has all the amenities and more. Our group is an outdoors group and we found the land around the home and the closeness to the Smokey Mt National Park (about 30 minutes) to be wonderful. We were there for 4 day and spent 2 of them on some fairly long hikes with 4 kids (ages 5-8) After seeing beautiful waterfalls and mountain terrain, we came back to settle in to the like new hot tub - easily accommodates 6 adults. A great way to relax after the day outdoors. The kitchen is fully stocked with everything needed to prepare meal- lots of cookware, dishes etc. Everything in the home was very clean and well maintained. A new foosball table occupied part of the living room and provided great entertainment for the kids and adults. Really enjoyed it. This is a beautiful home and we look forward to returning again as no matter what season, there is a lot to do and enjoy." - Mike H.

"We were looking for a relaxing and nice family weekend getaway. We really enjoyed this house and the area. It was close to all the action while far enough away to feel secluded. The house was clean and cozy. We would definitely recommend this place to our friends and family. Great indoor toys too with a foosball table, darts and hot tub!" - Joe H.